Description
Isotonic seawater
Nose is constantly exposed to allergens and bacteria in the air, causing recurring irritation in some cases such as allergic rhinitis and nasal obstruction.

Isomar Allergies, thanks to the formation of a protective film, helps to prevent the symptoms of respiratory allergies also caused by pollen such as dryness and itching. Thanks to the delicate formula it can be used every day for long periods without contraindications.
HOW DOES IT WORK?
ISOTONIC SEA WATER SOLUTION: it has the same saline concentration as our body fluids (0.9% in NaCl), the solution passes on the mucosa and, in addition to performing a fluidising action and releasing the closed nose, cleans it by carrying away allergens and bacteria.

ALOE VERA AND MALVA: they create a thin protective film that prevents contact of allergens and bacteria with the mucous membrane and facilitates mucosa removal.

BETAGLUCANO: a natural substance made from yeast, it has immunostimulating properties and counteracts dryness and redness of the mucous membrane. The Betaglucan also promotes the product's permanence on the mucosa.

EUCALYPTUS OIL: gives a feeling of freshness and well-being to the upper respiratory tract.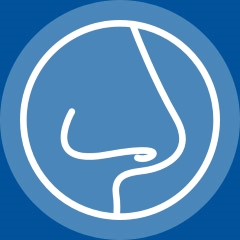 HOW TO USE
CLEANING THE ADULT AND CHILDREN' S NASE (from 24 months)

Spray one or two nostril sprays per nostril, wait a few seconds for the solution to drip lightly and blow the nose. Use as needed several times a day.
Indications

Isomar Allergies is useful in cases of respiratory allergies generally also from pollen.

Composition

Isotonic Seawater, Betaglucan, Mallow Leaves Mucilages aqueous solution, Aloe Vera gel, Eucalyptus Essential Oil, Glycerin, Xanthan Rubber, Sodium Benzoate, Potassium Sorbate, Fenossiethanol.