Description
Nutraisdin Perioral Perioral repair
Soothes and repairs the skin easily and with a lasting effect
Especially indicated for the baby's irritated skin of the perioral and nasal areas affected by dribble, rhinitis, colds and environmental aggressions.
15ml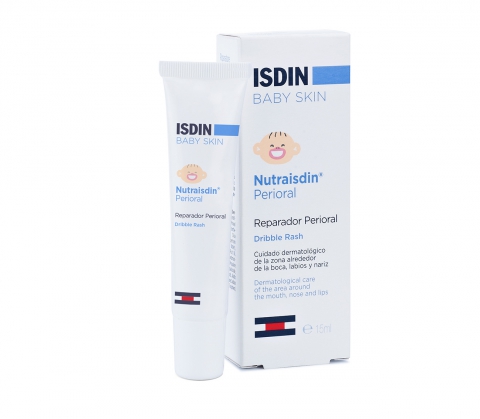 BENEFITS:
Helps repair and soothe irritation and itchiness whilst reducing redness. Its lipophilic excipient provides long-lasting protection against irritation caused by saliva and dummy rubbing. Prevents cracking and cuts by leaving the skin hydrated and flexible. Alcohol- and perfume-free.
HOW TO USE:
Gently apply to cleansed, dry skin 3 times a day. For best results, apply after feeding and before going to bed.
Composition
Centella asiatica and rosehip oil. Hyaluronic acid. Coenzyme Q10. Shea butter. Dexpanthenol. Glycerin.